Communicating with your loved one in prison doesn't have to be a hassle.
Sign up now, and within a few seconds, receive a private phone number just for your inmate.
The problem
If you have a friend or relative in prison, chances are you're frustrated. You have no way to call the inmate, as calls to inmate phones in prisons and jails are not possible. The inmate can call you but only at certain times of day and when phones are free, and if you don't answer their call, they can't leave you a message, as a human is required to answer the call.
The solution
Corrio Messaging allows an inmate to receive and leave messages at any time. Corrio Messaging isn't a local number redirect service offering a false promise of cheaper calls. Corrio Messaging combines efficiency and effectiveness to vastly improve communications.
$5.95
per month for a phone number
25¢
per voice or text message
10.5¢
per minute to make calls
How it works
When you order Corrio Messaging you will be given a new phone number. This phone number is the inmate's personal phone number. When the inmate calls his or her phone number they can:
listen to voice messages that have been left for them
listen to text messages that have been left for them
leave a voice message for anyone that has left them a message
place a return phone call to anyone that has left them a message
When an inmate leaves a message for you, you will receive a text. You can:
reply to the text just as you would any other text message
you can listen to the voice message by tapping the text message
you can call the inmate's phone number to listen to messages and leave voice messages
To order Corrio Messaging click one of the Get started buttons on this page, answer a few simple questions about your inmate and provide your contact information.
You will be asked to choose an area code for the inmate's new phone number. Choose an area code that is local to the inmate's institution. When your inmate calls his or her number, it will be a local call.
We'll also need main contact information such as a phone number and if available, an email address. This will usually be your phone number – the phone number of the person the inmate calls most frequently.
Lastly, submit your credit card information - your inmate's personal phone number will be set up in a few seconds. Confirm the service is working by simply calling the inmate's phone number and leaving a message.
Features
Corrio Messaging is more than voicemail.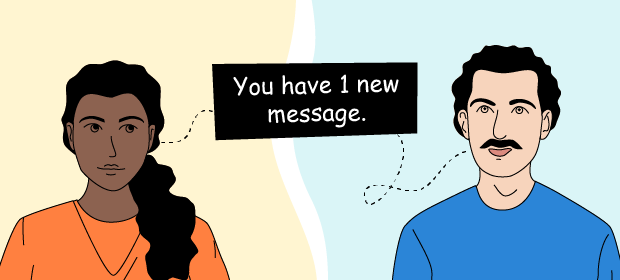 Voice Messaging
The convenience is unmatched. Now you don't have sit around and wait for your inmate to call. Now your inmate can leave important messages for you when you are unable to answer the phone. Send and receive voice messages 24 hours a day.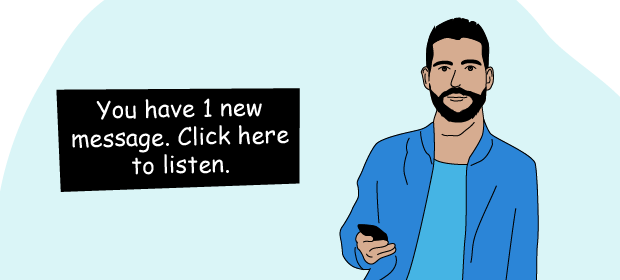 Text Messaging
You receive a text notification on your smartphone when your inmate leaves you a voice message. Simply click the notification to hear your message. You can send a text message back to your inmate, or call and leave a voice message.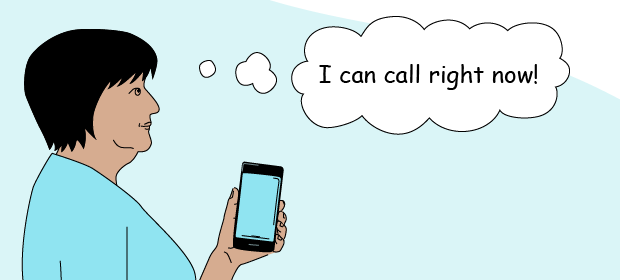 Simple Setup
Click order to purchase a phone number. Within a few seconds, your inmate's personal number will be displayed.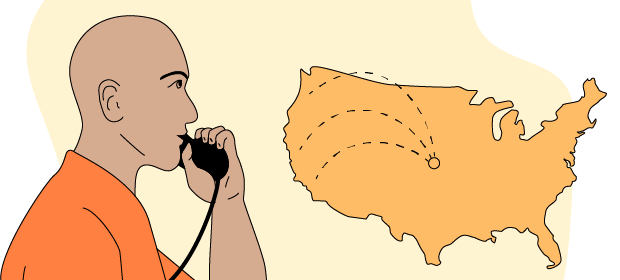 Long Distance
You choose an area code that is local to the inmate's facility. When the inmate calls his or her number, it is a local call. Inmates can place outgoing calls to anyone that has left them a message, anywhere in the US.
Crowd Source Funding
Anyone can add money to your inmate's balance. This makes it easy for friends and family to share the cost of using Corrio.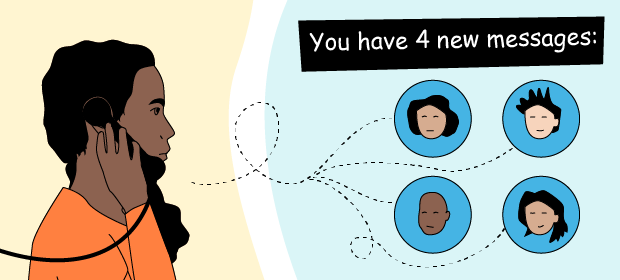 Multiple Messages per Connect
With Corrio, inmates can listen to and leave multiple messages each time they use the phone.
Pay as You Go
No minute packages, just pay for what you use and maintain a positive balance to use the service.
No Transaction Fee
Nothing gets taken off the top. Your entire payment is applied to the inmate's Corrio account.
Payments and Terms
We accept most debit and credit cards. You pay $5 to open an account. You'll receive a new phone number for your inmate and the starting balance for your inmate's account will be $5.00.
The following charges will be debited from the balance that was added to the account:
A monthly fee of $5.95 per month will be deducted from the account balance. The first monthly fee will be deducted one month after the account is created.
Ongoing charges are 10.5 cents a minute for telephone, and 25 cents per voice/text message. This monthly fee will be deducted from the balance on about the same day each month.
As you use the service ongoing, a zero balance must be made positive or features will be disabled. If the balance is zero for more than 60 days, we may close your account - but you can always leave us a message asking for an extension if money is tight.
Please note: This service will not currently work and is not available in Arizona and Texas State facilities.
When the account balance reaches zero, the inmate will be able to send messages to their main contact requesting payment. Other users can also make payments.
Use the Refill account button on this page to choose an amount to add to the inmate's account and enter a credit card for the payment.